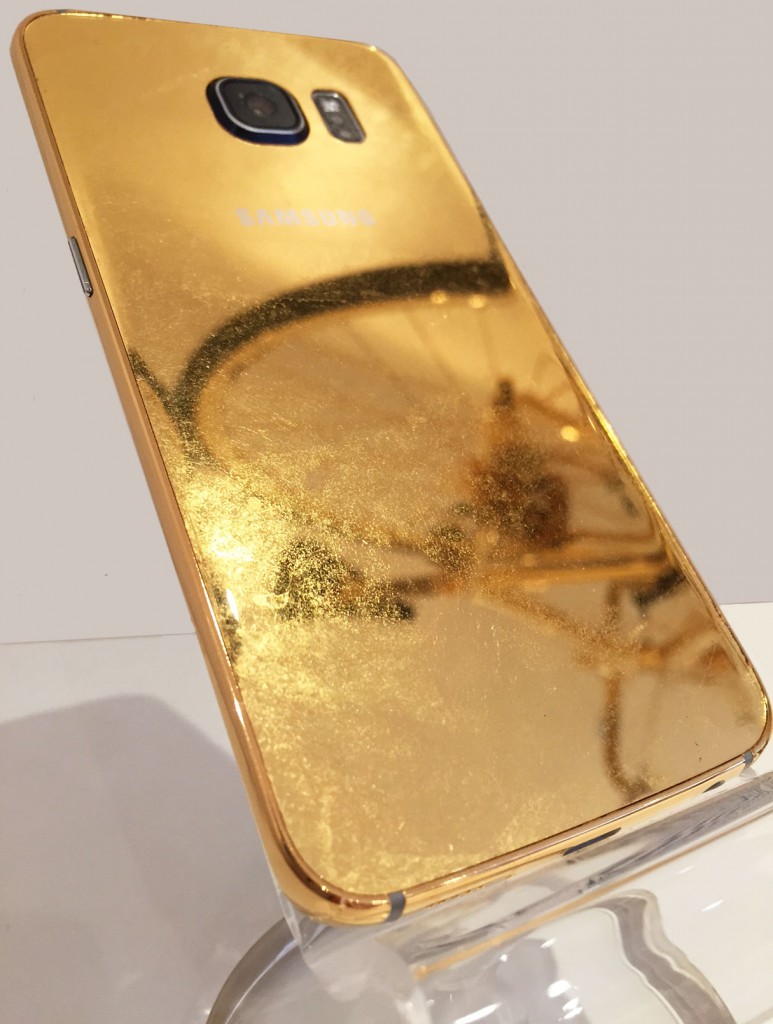 Normally at Goldgenie, our craftsmen add a high shine 24K Gold plated surface to our phones but with the Samsung S6 range, we've been diversifying our styles with the high-tech gold prism which disperses light across the phone for a futuristic hologram impact.
This week we've been experimenting with gold leaf on the Samsung Galaxy S6 Edge.  It gives a subtle glowing stardust effect.  What do you think?  Should we add more texture for a more leafy surface? We'd love to hear your views!
In the meantime, our luxury customised Samsung range may be viewed and ordered here.