<p dir="ltr">It's somebody's birthday – so tradition dictates that you have to buy them a gift. However, instead of buying them the usual; underwear, socks, a clothes voucher…why not buy them something cool and quirky instead?! Don't worry, you don't even have to think about it – we've got a whole list of cool and quirky gifts that are sure to impress:
A Tandem Spacehopper
Everybody needs a tandem spacehopper in their life! If you know somebody who's never had one, no matter their age, you should be the lifesaver who introduces them to one. The joy it brings is like nothing else – hours of fun can be had bouncing around on these inflatable balls!
Wagging Tail Dog Clock
A wagging tail dog clock like this Daschund model is perfect for the quirky, country-style home – it adds a lovely vintage/retro/country feel while making a cool and quirky addition to the wall. You could even purchase multiple dog clocks and set them up over the mantle as shown in the picture!
Fairy Tale Bookends
Fairy tale bookends are the perfect addition to any bookshelf or mantlepiece. They add a touch of magic to any book collection, so they're a perfect gift for a child or an adult. Featuring prince and princess silhouettes, plus you can choose from black, white, grey, or pink.
Lush Bath Products
Lush bath products smell divine, look divine, and allow bath lovers to have the lushest most relaxing bath ever. Why not buy the 'space girl' bath bomb for something filled with spacedust, or some 'ickle baby bots' for the girl/boy who's a little 'out there'?
A Mystery Box
Mystery boxes are the perfect gift as they are filled with amazing things, but the best thing about them is that you hardly have to put any thought in at all. Choose from a booze box, gadget box, or a home and lifestyle box to give the birthday boy or girl some cool and quirky stuff they'll enjoy using.
A Blackboard Mug With Chalk
The blackboard mug with chalk ensures that no one ever forgets a tea/coffee order again – perfect for a birthday of a colleague in the office! Everyone in the office should have one of these.
An Engraved iPod
A great gift for the music lover, not to mention it's something they can keep forever. An engraved iPod from goldgenie is a lovely, sentimental gift that can one day become a treasured keepsake.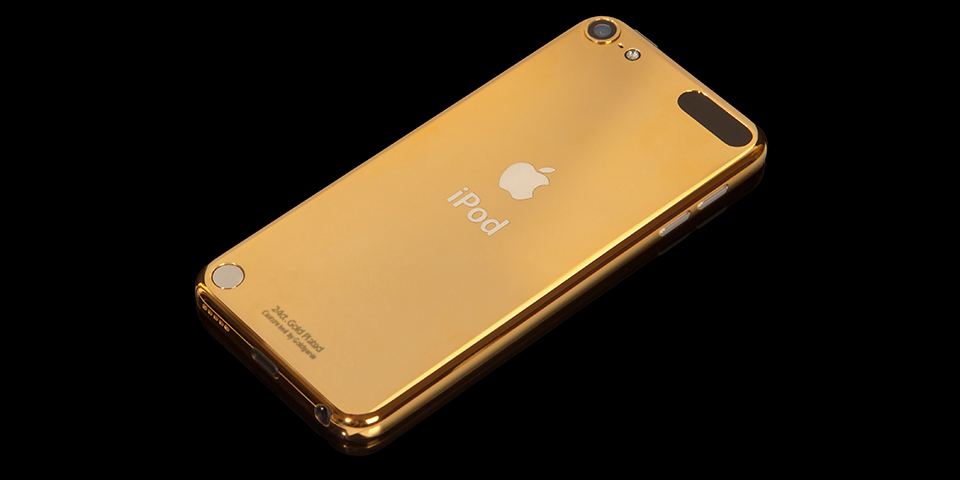 A Subscription to Spotify
Spotify is possibly the easiest way ever to listen to all of the music you could ever dream of. By buying the birthday boy or girl a subscription to Spotify, they get an unlimited amount of music, available to stream over their computer, smartphone, and tablets. Set playlists to offline mode and listen to them with no internet connection, follow people whose music taste you admire, listen to a radio station based on your favourite tracks – Spotify is as cool and quirky as it gets!
No need to stress over birthday gifts for a minute longer, simply select a cool and quirky gift from the list and get shopping!