LABAN ROOMES, FOUNDER OF GOLDGENIE TAPS AWARD-WINNING PR & MARKETING
AGENCY THE GAB GROUP TO LAUNCH HIS LUXURY COLLECTION OF CUSTOMIZED GIFTS,
GADGETS & BUSINESS FRANCHISE OPPORTUNITY TO THE US
24-Carat Goldgenie iPhone's, iPads, iPods, Nintendo Wiis, Cigars and Roses Debut at www.goldgenie.com; "The future is golden" explains Roomes
FOR IMMEDIATE RELEASE:
BOCA RATON, Fla. – December – With an impressive celebrity fan list consisting of David and Victoria Beckham, The Royal Couple, Elton John, Kate Moss, Lily Allen and a partnership with UK entrepreneur James Caan, Goldgenie  (www.goldgenie.com) founder Laban Roomes has stirred quite the pot of golden luck for himself in the UK, and has appointed an award-winning public relations and marketing agency, The Gab Group, to exclusively launch his luxury collection of customized gifts, gadgets and business franchise opportunity to the US.
The Gab Group will deliver a multi-level media strategy to increase public awareness for Goldgenie, which uses the premise of electroplating for a unique gilding process of gold, silver, rhodium, chrome nickel, copper and other precious metals. From rags to riches – the once-homeless Roomes, who pioneered one of the first portable gold-plating machines in the UK, struck gold literally, when entrepreneur James Caan granted him £60,000 for a 40% stake in his company on the hit BBC TV show Dragons' Den. 
Designed to be a lucrative business opportunity for anyone seeking to increase their income, Goldgenie became an overnight success story in the UK and continues to market the popularity of its luxury lifestyle brand, business and franchise opportunities to consumers via celebrity endorsements and exclusive gold, rose gold, platinum and diamond encrusted iPhones, iPods, iPads, Nintendo Wiis, roses, golf balls and tees, cigars, video game consoles and other unique applications.
"We're excited to introduce Laban's innovative concept of Goldgenie to the US and feel there will be no shortage of 'Goldgenie fever' here in the states," says Michelle Soudry, Founder of The Gab Group. "With exciting new limited edition gold-plated items in the works, we expect Goldgenie's popularity to soar amongst high profile US celebrities and affluent consumers."
To schedule a media interview with Laban Roomes, please contact Michelle Soudry at 561-750-3500 or email [email protected]
About The Gab Group
Founded in 2004 by PR Visionary Michelle Soudry, The Gab Group is an award-winning brand communications agency specializing in brand-focused PR, strategic marketing, consulting services, and exceptional special events.  For more information, visit www.thegabgroup.com or www.facebook.com/thegabgroup.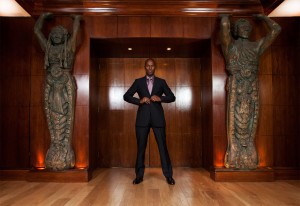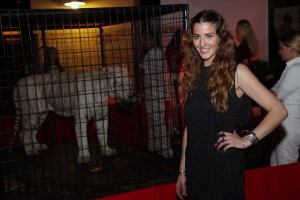 Michelle Soudry – The Gab Group