This past weekend was all about Samsung in the tech world as they unveiled their new Samsung Galaxy S6 and S6 Edge phones at the Mobile World Congress in Barcelona.  They've exchanged their usual plastic casing for premium glass and metal and the resulting devices are quite spectacular.  In fact the curved glass front of the S6 Edge looks like quite a feat in modern architecture.  It is not just a pretty face though, there is a useful feature behind its curves, which includes a service called People Edge.  People Edge allows the phone owner choose 5 contacts to pull up easily from the edge and also attributes each of these contacts with a colour so you can easily see who is calling, even if the phone is face down.
While the aesthetic changes are welcome, some Samsung aficionados are complaining about the loss of features including the removable battery and expandable storage.  Although it was certainly handy to be able to carry an extra battery around so you wouldn't have to worry about finding a plug for your charger, Samsung have compensated for this with a new super fast wireless charger, proposing to charge the battery up to 50% within 30 minutes.  And regarding storage, while it isn't expandable, it has expanded its storage choices to 64GB and 128GB capacities.
At Goldgenie, we can't wait to get our hands on the devices (rumoured to arrive on the market on the 10th April) and give them our Midas Touch.  Having mastered embellishing the Samsung Galaxy S5 and Alpha in 24k Gold (quite an achievement on a polycarbonates surface!), we cannot wait to add these beautiful phones to our luxury customised collections.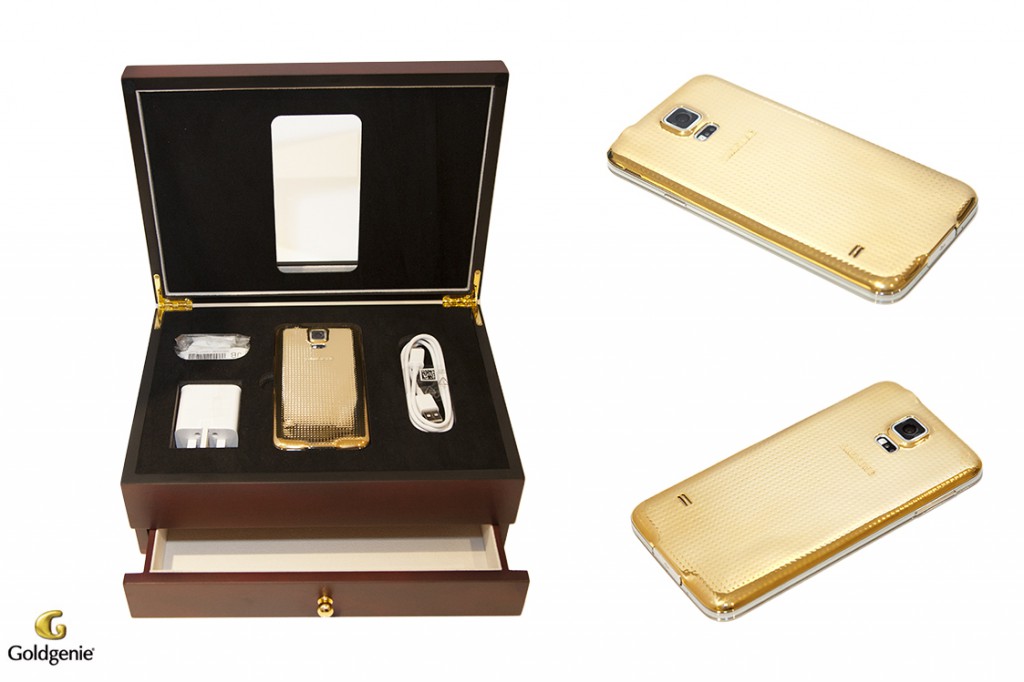 Samsung's official video introduction to the S6 may be viewed here: