<p style="text-align: center;">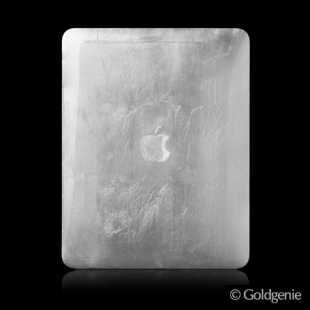 Platinum iPad by Goldgenie
A limited edition Platinum iPad is "as unique as your finger print".  No two iPads are the same thanks to the unique process of how the platinum is laid.  Once the process is complete, the iPad is protected in a scratch resistant clear resin.  It's contemporary technology and craftsmanship combined.
Without a doubt this is the most innovative product to hit the market from Apple. The complete back casing and rim are covered in platinum and comes complete with certificate of authenticity signed by James Caan and Laban Roomes stating that all materials used are genuine.
Ships within 10 working days of purchase.
12 months warranty
Contents:
Platinum iPad
Dock Connector to USB Cable
10W USB Power Adapter
SIM eject tool (Wi-Fi + 3G model only)
Documentation
To view more of our bespoke Platinum iPads, visit the Goldgenie website at www.goldgenie.com or click here.