This year is the 75th anniversary of the board game Monopoly. Ordinarily a fact like this would have escaped me but a board game worth in the region of £1.3 million ($2 million), made from gold, diamonds, sapphires and rubies gets my undivided attention. Before the computer game era, good old board games were a favourite pass time. Monopoly has actually been around for over 100 years, it's a redesign of an earlier game; "The Landlord's Game" first published by political activist Elizabeth Magie in 1903. The original purpose of that game was to teach people how monopolies end up bankrupting the many and giving extraordinary wealth to one or few individuals. Despite Magie's original and renewed patents several versions of the game were made in the years before the game was published by The Parker Brothers, a toy, game manufacturer and brand. It was first known as Monopoly in 1910.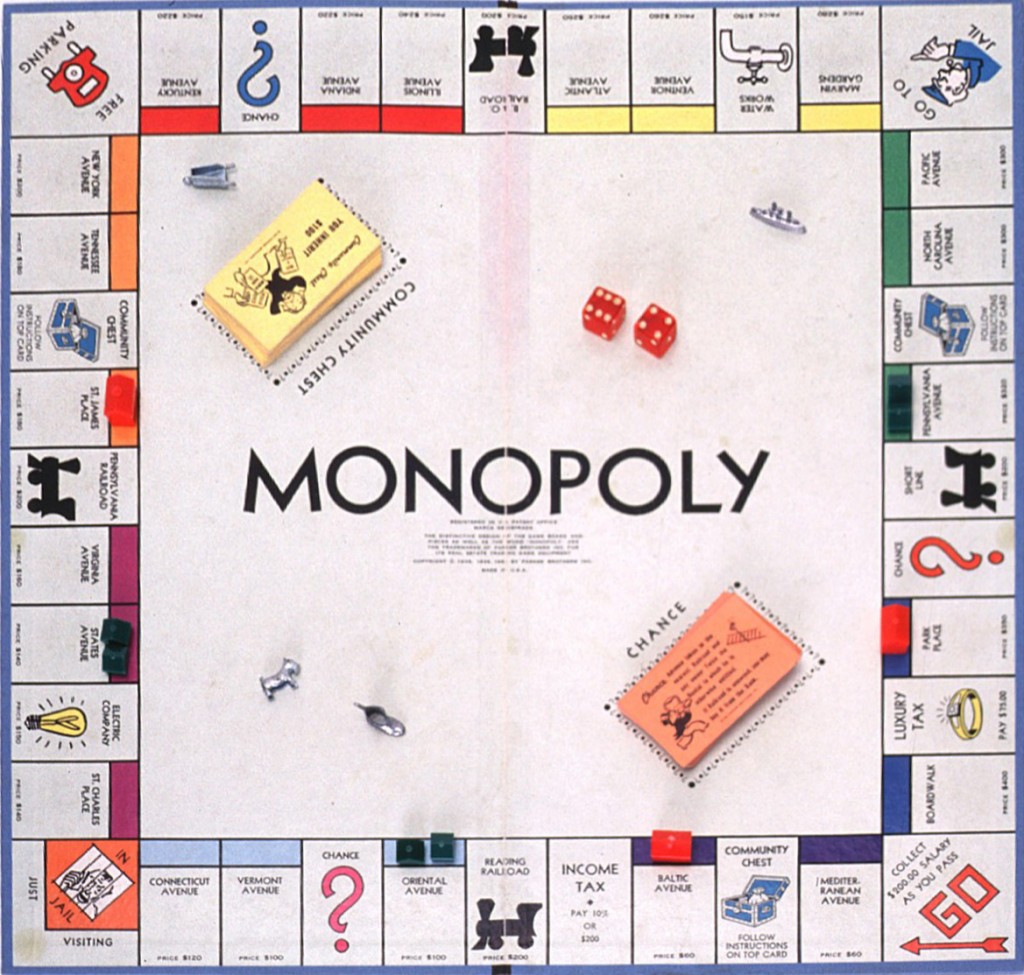 Some say it's the most hated board game ever, which might have something to do with it's complexity – it's hardly snakes and ladders – but it has become one of the most played games of all time.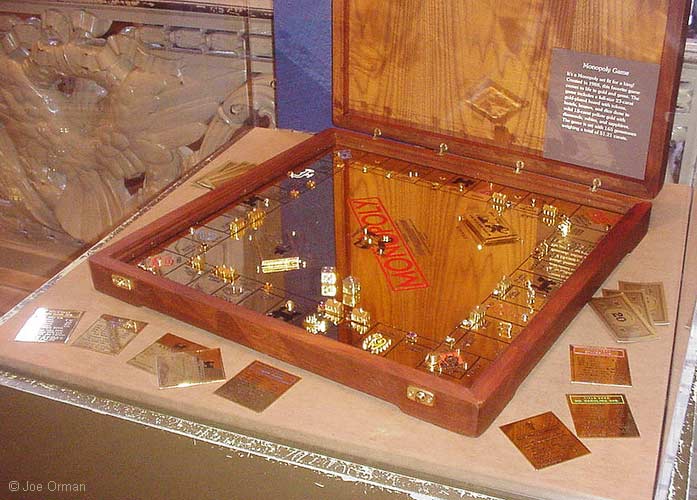 Fast forward to 1988 when Sidney Mobell, a jeweller from San Francisco put together a 23ct  gold plated Monopoly board. The set is a full-size board, weighing 32 pounds and is encrusted with 165 gemstones. That includes 60 diamonds, 47 sapphires and 24 rubies. The 28 title cards are gold-plated and 42 diamonds display the numbers in the dice. The houses, hotels and the dice are 18ct solid gold. The gold version has been certified by the Guinness Book of World Records as the most expensive monopoly set in the world. I am sure those of you over the age of 25 remember playing this game (not on such a glamorous set) during your younger years, perhaps during the festive seasons when Top of the Pops was on followed by Her Majesty's Christmas day speech or the EastEnders Christmas episodes that USED to have us glued to our seats. Of course I don't remember all this because I am a mere spring chicken and this was all before my time ;0)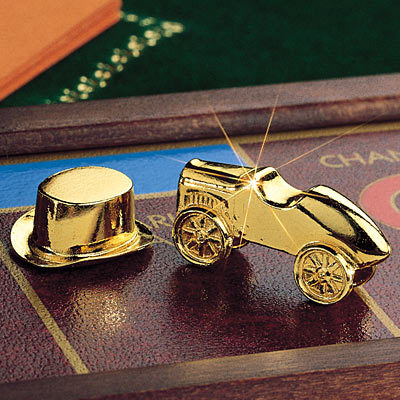 Over the years monopoly has been recreated in various shapes and with varying titles.  The Mobell gold set is probably not an option for the Christmas list this year, but real fans of the game might appreciate the Franklin Mint Collector's Edition: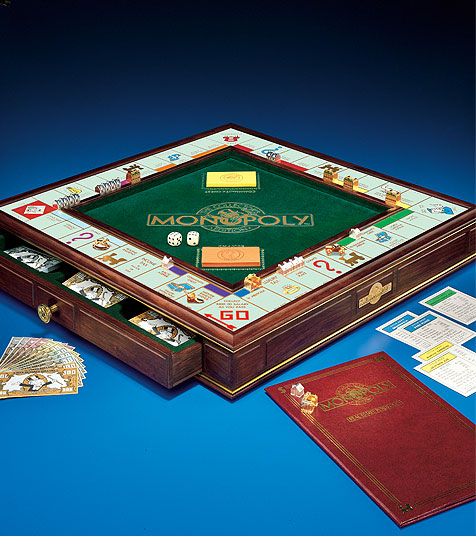 The houses are all dipped in silver and the game pieces and hotels are plated in 24 karat gold. The Community Chest and Chance cards are decorated with gold foil. Authenticated by Parker Brothers the Franklin Mint edition costs just $595 (roughly £490).
AND to mark the 75th anniversary of the game as we know it in the UK, Monopoly Revolution will be available this Autumn and it's round!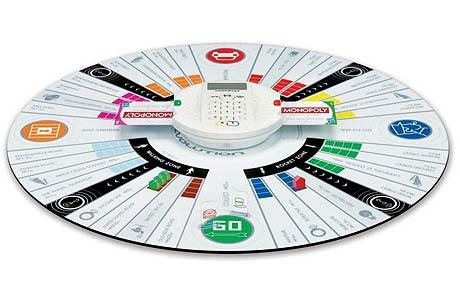 The new Monopoly Revolution edition features a round game board, electronic banking, music and sound effects. This upgraded version requires you to purchase property at today's house prices – so if you want Mayfair, you'll need £4 million instead of the traditional £400 which I find slightly depressing as it's far too close to reality and sometimes the fantasy world is so much more fun!
There is just one week left for your chance to win a fabulous keepsake hoodie!!! For more information go to the Great Gold Medal Robbery blog in the All Thingz Nice section. Competition ends 2nd September 2010.
Follow me on twitter: @AllThingzNice
Love, Life & Luxury!