<a href="http://goldgenie.com/blog/wp-content/uploads/2016/01/winner1.jpg">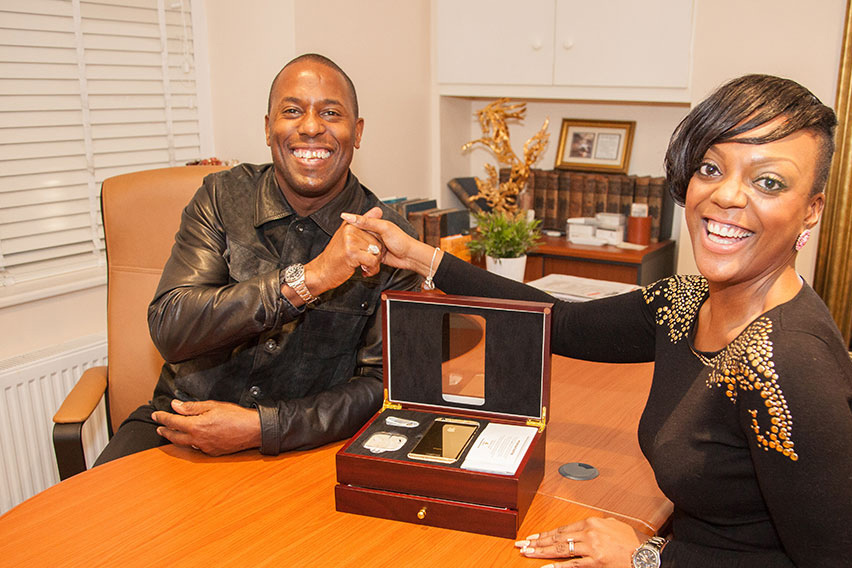 Goldgenie's first SMS competition has now ended and our lucky winner was selected randomly by computer to visit Goldgenie headquarters to attend a presentation for her brand new iPhone 6 Swarovski brilliance.
Our lucky winner was Danielle from London and she was very proud to have won a new iPhone worth over £2200. Laban Roomes founder of Goldgenie personally handed over Danielle's prize who was excited to have won and took the opportunity to enter the competition for the month it ran in.
Keep you eyes peeled for future competitions and more prizes on offer over 2016.